Crisis Communications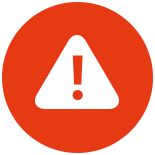 The first 24 hours of a crisis are crucial - what you say, and how you communicate during that time could be the deciding factor as to whether or not your organization survives.
10-8 Communications can help your agency develop detailed crisis communications strategies for possible scenarios. More and more organizations are seeing the wisdom of having plans in place before a crisis.
As a first step, book a workshop and learn about the seven stages of a crisis and the rules for communicating in any crisis situation - be it at an incident scene, during or after a terrorist act, or a criminal incident involving a staff member.
Half-day and full-day sessions are available to provide staff with an overview of the basics of crisis communications strategies and tactics.
These sessions are available for up to 40 people. In-depth two-day crisis communications training for small groups of up to 15 people include simulation exercises.
Crisis Communications (2 day workshop)

Take your media skills to the next level! Learn the strategies and tactics to use in a crisis to ensure the right message is delivered when it counts the most!


What PIOs should do during each stage of a crisis
Key principles for communicating in crisis
Priority messaging in crisis situations
How to avoid pitfalls unique to crisis incidents
Simulations and tabletop exercises
Crisis Communications 101 (1 day workshop)

Provides participants an overview of basic crisis communications strategies and basic tools to deal with crisis situations.

Upon completion of the workshop, participants will:


Understand what to expect from the media and public during a crisis;
Know the basic principles for communicating in a crisis;
Be aware of the skills required by a PIO in a crisis situation;
Understand the needs of the public and their own agency during crises;
Grasp the basics of working with other agencies during crises; and
Know how to develop strategic messages during crises.
Crisis Communications Workshop (Half-Day Session)

The key to effective crisis communications is getting the right information, to the right people at the right time so they can make the right decisions!

This half-day workshop will define the seven stages of a crisis and what factors should be considered before taking on a communications leadership role.

Participants will learn about the importance of defining target audiences and how to communicate with them. You will learn the ten key principles of crisis communications, along with basic and advanced information on how to manage the message in a crisis, and what and how to communicate during and after a crisis.

At the end of the session, participants will walk through a simulated crisis situation and develop a simple key messaging strategy.